2 CHICKS AND A BLOG - MANDA'S REVIEW
Let me first say, I am not a fan of angst, BUT I enjoyed this rollercoaster ride of a book. Jill made me fall in love with Courtney and OMG JAXON (Swooooooon) he was the sexy mysterious type that you just wanted to get to know more of (or eat with a spoon) and I absolutely adored him... Throw in Courtneys BFF Kendra with her "take no crap attitude" and her sweetheart boyfriend Reed, and we have a great story.The characters in this book were amazing. Except for the infamous Phillip. I won't waste time talking about him. I will say he made me wanna kick him in the throat. MULTIPLE times.
The twists and turns surprised me. Every time I thought I knew what was going to happen, It turned out I was wrong. Now as much as I loved this book.... I wanted to throat punch a small child with the ending! LOL! I 100% loved to hate it. I literally looked at my e-reader and said "WAIT WHAT????"
I couldn't believe it ended that way at all. Cliffys are all good and such but that one broke my heart. Literally I felt the hurt and then felt the betrayal. 'Old habits are hard to break' will never be the same, I am sure of it. I cannot wait for the next one in this series because I cannot wait to read more of Courtney and Jaxons story and more of the ever endearing "Sweet Cheeks".
This chick gives it 4.5 swoontastic stars!!!
Manda-- 2chicksandablog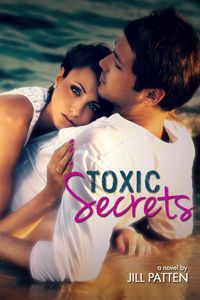 ~Synopsis~
Seventeen year old Courtney Peterson always thought her future would consist of marrying her high-school sweetheart, becoming a stay-at-home mom, and living a happily ever after. All that changes when she finds out the boy who stole her heart three years ago resorts to cheating. Ending that relationship will be harder than she could imagine, but she is determined to move on, agreeing to go on a blind date with the older and cryptic Jaxon. Jaxon Vaughn blazes into town for a short visit, taking steps down a new path in life. After facing unexpected tragedies at a young age and turning to self-destruction, he aches to redeem himself by opening a bar in his grandmother's hometown. It is there he meets the pure and soulful Courtney, whom awakens the guilt that dejectedly haunts him. Distance and circumstances may separate them, but they are unable to ignore the chemistry that draws them together. Can their relationship survive, or will it be shattered by clingy exes, mysterious phantoms from the past and unforeseen misfortunes?
~Excerpt~
Phillip took one final step closer. "Just give me one more chance, please? I'm begging you, and you know I never beg." He was starting to freak me out, displaying a new personality I'd never met before. I'd thought my introductions had been made with all of them by now. "And if you go on one of you crazy rampages, then what? I'm supposed to forgive you again? I can't keep going through this vicious cycle, Phillip." I suddenly noticed he had slyly made his way into my house. Standing firmly by the door, I wasn't about to let him in any further.



~Dream Casting~
~Interview with Jaxon Vaughn~
After a bit of persuasion, I finally talked Jaxon into taking a little time off from his busy schedule to do this interview. I wish you ladies could see him as he waltzed in with gray shorts, a black wife beater and black vans. Even though he's a bit young for me and we've developed a close friendship, I still find him panty-melting hot. Shew! Now I know how Courtney feels. Me – "Hi Jaxon, I'm so glad you agreed to meet for an interview. I know things have been a bit crazy for you lately." Jaxon – He grins a big closed mouth smile, displaying his deep and delicious dimples. Me – "A few friends of mine wanted to ask a few questions so I'll start with theirs first. Do you believe in love at first sight?" Jaxon – He narrows his eyes at me. "Is that a trick question?" He rubs the scruff on his face, staring at me, waiting for me to answer. Me – I laugh nervously. "I'm not the one being interviewed here, but okay, I'll move on. Are you a one woman man?" Jaxon – "Next," he deadpanned without even looking at me. Me – Wow! The temperature in the room dropped about fifteen degrees. "Have you ever considered any other piercings?" Jaxon – "No. Courtney pierced my heart, so anything else now will never matter." Me – I decided to skip the next question about him and Courtney's future plans. Instead, I opted for one I knew he would jump all over. "So, I hear you have a restored '72 Chevy truck, is that right?" Jaxon – His lips spread out over his face as if he was a kid opening up his most wanted gift on Christmas. Chuckling, he replied, "Oh yes! That's my baby, my black stallion. She belonged to my grampa. After my grampa died, my gramma kept her for me to drive as soon as I turned sixteen. I took care of her over the years and polished her to perfection so she would be ready once I got my license. She's sort of attached to me now. She gets very jealous over other girls." Me – "Haha! So I've heard. Does anyone ever get to take a ride with her?" Jaxon – "Of course! As long as she doesn't feel threatened, she's okay with it. You wanna go?" He asked, his thumb pointing in the direction of the door. Me – I'm utterly baffled. "Hell yeah, I want to go for a ride." Jaxon – "Well c'mon! This interview blows anyway. I'll show you what a good time really is," he laughed, his eyes looking at me all seductive-like. Me – No way was he flirting with me. I'm gushing inside right now. He doesn't know it yet, but I'm gonna make sure we make a full day out of this. See ya! I got a hot guy that needs an older woman's attention.
~Toxic Secrets Playlist~
~Check Out Our Interview with Jill!! It's a must see~
~About Author Jill Patten~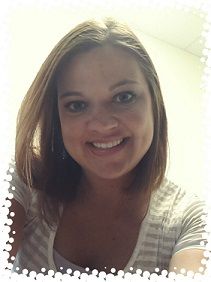 Jill Patten was born a Yankee, but raised a southerner. She lives in the small town of Mayberry, North Carolina which was made famous by a popular TV show back in the sixties. (Maybe there will one day be a statue of her at the end of Main Street. Ha! A girl can dream, right?) Jill has always loved to read, even during reading labs in middle school for reading comprehension. Judy Blume was her first author she hero-worshipped, maturing to revere the works of Stephen King. With all the fantastic authors today, she simply cannot choose a favorite. Her taste is very eclectic and she loves almost all genres. When she's not captivated by her fictional characters, she spends time with her sweet husband and two beautiful children. Music is her muse. Jill also loves elephants, sarcasm, and anything made with sugar, especially sweet tea. She enjoys all things rude and crude and laughs at stuff she probably shouldn't. She has been accused of being bossy a time or two, but doesn't really see it herself. All in all, Jill is just a small town girl in this great big world trying to enable your book addiction. Oh, and if you read her book, please leave her a review - good or bad, she'll love you forever.
~Stalker Links~


~What's a Blog Tour without a Giveaway?!?~
a Rafflecopter giveaway